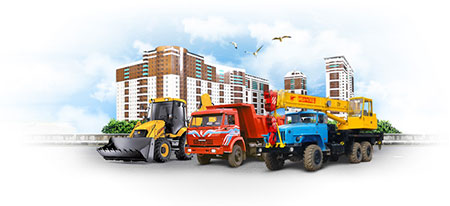 "Lombard Alma-Ata 1" LLP grants loans secured not only by cars, but also golden jewelry. We also grant loans secured by trucks, special equipment, excavators, loaders, cranes, bulldozers, motorcycles, boats, etc. Our company has great potential to carefully store any special equipment in our specialized, guarded, militarized parking lot. Along with this, we give our borrowers the opportunity to sell the special equipment pledged with us, and provide access to it at any convenient time. Also, our managers, at the request of the client, can perform a complete technical inspection of special equipment and give an opinion on its technical state. However, our company can assist with the sale of special equipment pledged with us.
Along with this, our company may consider issuing a loan secured by consumer goods, or rather, food products, for which there are also warehouses with the necessary temperature conditions, for their careful storage.
Also, our experts will adequately approach the appraisal of the property you are pledging. They will select a loan repayment schedule that is convenient for you. Only two documents are needed to pledge special equipment - a vehicle registration certificate (booklet) and an identity document of the owner of the pledged special equipment.