Alma-Ata 1 vehicle pawnshop is more than just disbursement of loans secured by car titles, but also getting to know interesting people whose purpose is not only to grant loans secured by your car title, but also our qualified managers will advise you on any financial matters absolutely free of charge. Since presently, given the current situation in the financial services market of Almaty, pledging a car is one of the easiest and fastest ways to receive money. Of course, you might ask why? This question will be answered by our customer service manager. And you will also meet with a professional team of employees, some of whom have been working in the field of issuing loans secured by a car title for 15 years.
HOW DO I GET A LOAN?
Come to us in your car
Our expert evaluates the condition and cost of the car free of charge
If conditions suit you, the contract is signed immediately, and for the period of the pledge the car is sent to a fully guarded parking lot.
WHAT YOU NEED TO TAKE OUT A LOAN
Identity Card or national passport of the Republic of Kazakhstan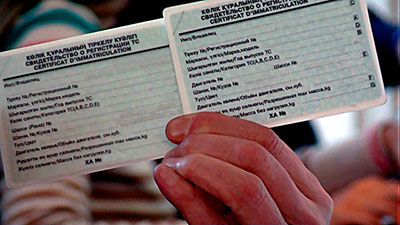 Vehicle Registration Certificate
Quick granting of loan secured by a car title at our vehicle pawnshop is possible due to the concerted team work, the minimum documents package at the time of application (Identity Card and Vehicle Registration Certificate). All other documents and certificates necessary to obtain a loan secured by a car title are executed by our specialists without engaging a client, in the shortest time possible. The full cycle of arranging a loan secured by a car title from the time of application to the time the loan is received takes from 40 minutes up to one hour on average.
The philosophy behind our work is individual approach to each client, and at the same time, all customers are important to us, regardless of their potential capabilities, and no one is going to be neglected.
OUR ADVANTAGES
Also, one of the attractive terms for obtaining a car title loan in our auto lombard are the following privileges for our customers:
We give out any amounts against any vehicle title as a security.
Minimum documents and 100% approval of the application.
Cash is issued within 30 minutes.
Low interest rates from 1%.
No hidden charges.
Táýlіk boıy jumys іsteımіz.
Round-the-clock service.
Access to the car at any time convenient for the client.
High estimate of the cost of the car.
A loan secured by a car title can amount up to 70% of its market value (including all additional fees and expenses).
Minimum interest rate, with no hidden charges.
Possibility of selling a pledged car.
Possibility of obtaining a loan secured by a car title with the right of continued operation.
Absolute guarantee of liability for the safety of the pledged car
Concerted team work.
Transaction transparency
Flexible discount system and an individual approach to each client.
OUR VIDEO
Vehicle pawnshop in Almaty
Round-the-clock vehicle pawnshop in Almaty with or without the authority to drive