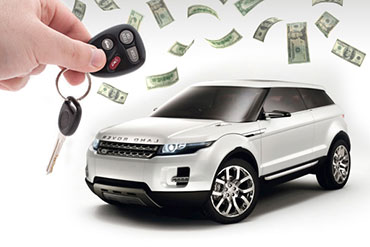 As a rule, many people succumb to the influence and opinion of others. But as they say, "The proof of the pudding is in the eating!" And this is the truth. Not a single person will understand and recognize the truth that they have heard until they make certain of this in their own experience. There are many prejudices and common misconceptions about the operation of vehicle pawnshops. Although today, vehicle pawnshops are becoming increasingly popular and in demand among the population, there are still people who are mistrustful of pawnshops and believe in the existing myths.
Existing myths (beliefs) about vehicle pawnshops:
One of the most common stereotypes about vehicle pawnshop operations today is the belief that a loan secured by a car title in a vehicle pawnshop is expensive and dangerous, that it is a fraudulent organization that is trying to deceive you. People are worried that a vehicle pawnshop will not only appropriate their car, but that you will also have to repay an incredible amount with interest. But this belief developed in the old days, even before the first pawnshops appeared in 1462. At that time, moneylenders charged 200%, or even 300% on loans. And of course, a person who took on loans at such a high interest was unable to redeem their property and repay the debt. And this tok place throughout Europe, since at that time pawnshops were arbitrary organizations. But today, pawnshops and vehicle pawnshops are official financial organizations that are subject to the adopted provision in the legislation of the Republic of Kazakhstan "On Pawnshops", "On Consumer Credit (Loan)", have passed legal registration, and licensed for their activity. All transactions entered into between the pawnshop and the borrower are notarized. All loan conditions are specified in the contract, which is signed by both the lender and the borrower, and of course this contract has legal force. Therefore, the whole pervasive myth has no foundation in the modern world.
The population has various unexplained beliefs, such as:
The belief that a secured loan is provided for a short term and is considered unprofitable is erroneous. According to the adopted law, which regulates the activities of vehicle pawnshops, the maximum term of a loan is 1 year, and the minimum is 1 day. Most often, it is people who need money urgently and for a short period of time that come to a vehicle pawnshop. But if the borrower needs more time to repay the loan, the vehicle pawnshop provides an opportunity to extend the contract.
The belief that a loan secured by a car is not granted to everyone. Of course this is not true. A car title loan in a pawnshop is available to every car owner. But provided that you do not have an arrested or disputed property status of the collateral. The only condition for obtaining a loan is the availability of documents and a working vehicle.
The belief that only those who have no choice or who were denied by a bank turn to vehicle pawnshops is also not true. Indeed, the main advantage of vehicle pawnshops is that the process of issuing a loan is simplified. Simplicity and speed of obtaining a loan is the main advantage of a vehicle pawnshop. Therefore, it would be accurate to say that those who do not have time to wait go to vehicle pawnshops.
The citizens who have already used services of a vehicle pawnshop know what an easy and convenient way it is to quickly get the right amount of money. This is an organization where you can cover your principal debt at any convenient time, not a single financial institution provides such conditions. This is the company that also makes it possible to sell your car, which is pledged. Therefore, all prejudices are no longer relevant.